"Laurie is very, very professional, knowledgeable, responsive and a delight to work with. I can't conceive of how I would have been able to undertake and successfully complete all the elements and different aspects of our project without her guiding hand in both creative design and technical realization."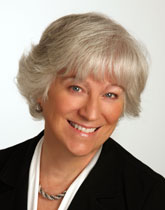 Laurie Musick Wright, founder and owner, provides full-service marketing and advertising services to local and national clients including Central Vermont Public Service, Houghton Mifflin, Rutland Regional Medical Center, and numerous others. She has more than 25 years of professional design experience.
Prior to establishing her own firm in 1986, Laurie created publications, advertisements, and other print materials as graphic designer at Cornell University, creative/art director at Tashiro Marketing & Advertising in Vail, Colorado, and graphic designer at Exxon Company U.S.A. Her quality work has earned awards from American Business Communicators, the New England Society for Health Care Communications and numerous other professional organizations.
Laurie is the president of the Rutland Area Toastmasters Club. When she is not designing to attract your ideal clients, you can find her kayaking, hiking, playing with Cole and Case or giving Bioenergetic Massage & Shen Touch treatments.
Laurie earned a B.S. in communication arts from Cornell University.  Email | Resume
---
CREATIVE TEAM: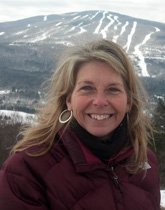 Writer, Producer, Marketing Strategist: Kathy Aicher
Kathy Aicher, freelance copywriter and media consultant, has over 25 years of experience in the media industry specializing in advertising, promotion, public relations and media relations. Prior to launching her own media consulting business in 1998, Kathy spent four years as Director of Affiliate Advertising & Promotion Services for NBC News, NBC Sports and NBC Entertainment. She has produced media campaigns for The Today Show, NBC Nightly News with Brian Williams, and the Olympics. Kathy was instrumental in the development of the NBC Co-Branding Project, a marketing initiative designed to unify the branding efforts of the network and its 215 affiliated stations.
Before joining NBC, Kathy spent ten years in television station management, heading up the marketing departments, and developing image campaigns for stations in Vermont, Tennessee and Texas. Her creative work has earned numerous awards, both local and national, including the prestigious Electronic Media Award for work with the National Civil Rights Museum.
Kathy holds a B.A. in Communications and English from Boston College. When she's not on assignment, she can be found skiing, golfing, or baking cupcakes.
---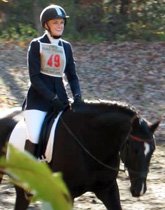 Graphic & Website Designer: Ashley McVeigh
Ashley McVeigh is an enthusiastic, creative and multitalented Graphic Designer with experience in print and web site design as well as advertising and marketing. She has been with LMW Design, Inc. since 2008.
Ashley collaborates with other team members to conceptualize, design and prepare high quality artwork for print and packaging projects while meeting customer needs and budget. She maintains social media accounts as well as executes web site design and updates.
Ashley holds a B.A. in Graphic Design from Lyndon State College in Lyndonville, VT. She also studied Visual Communications at Cazenvoia College in Cazenovia, NY where she participated on the varsity equestrian team.
---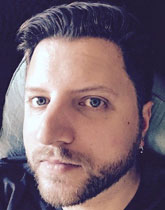 Graphic Designer: Lawrence Voigtsberger
Lawrence Voigtsberger is a highly skilled creative and professional advertising designer with over 10 years experience in the industry. Projects range from website development, identity design, outdoor signage, and various types of print collateral (business cards, letterhead, annual reports, brochures, etc.) After graduating from Rochester Institute of Technology and the Poynter Institute, Larry started his graphic design career at LMW Design in 2001. Since 2003 he has been a key designer/collaborator working out of his home in New York City. He is currently the Creative Director of Digital Advertising at Verso Advertising, Inc.